Why Vertical Roller Mill is Your Better Cement Grinding Equipment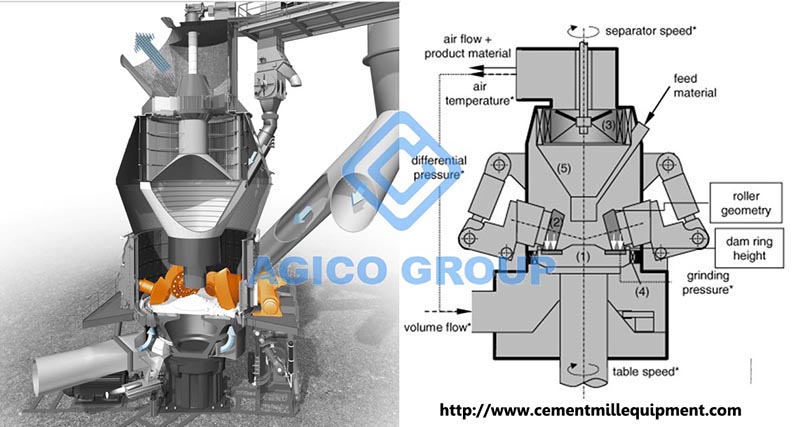 Vertical roller mill is widely used in metallurgy, chemical industry and building materials, especially in cement raw material crushing process, in cement plant, ball mill is also a very efficient grinding equipment, so should you choose vertical roller mill or ball mill.
Large Single Machine Output – Vertical Roller Mill
Vertical roller mill is suitable for large-scale production, it has large production capacity of up to 100 tons, which can meet the large-scale production of enterprises. This process is green and clean for less pollution and has little impact on natural environment. Among them, low iron content of the product during the operation effectively improves product quality. Intelligent control product uses PLC intelligent control system in vertical grinding process to achieve unmanned operation, and device operation data can be grasped through mobile terminal.
Precise Granularity Control - Vertical Roller Mill
Vertical roller mill control is very convenient, and it can perform accurate particle size cutting. The centralized distribution can satisfy customer's different needs. It has automatic slag and sand removal functions, which can discharge particles such as semi-finished products in lime to increase calcium oxide content, optimize the quality of finished powder and achieve precise particle size control. In addition, production process can be accomplished with low noise and dust.
Vertical Roller Mill – Environment Friendly
Vertical roller mill machine adopts the principle of material bed crushing, so grinding roller does not directly contact the grinding disc to maintain stable operation and low noise. In addition, Vertical powder machine is a vacuum suction product, which can effectively prevent the dust from rising during the milling process. Furthermore, pulverizer is a worthwhile device with low maintenance costs, low direct damage between abrasive parts, low damage rate, long wear life of wear parts, and low maintenance costs.

In all, vertical roller mill has performed well in the crushing and grinding industry. It is summarized that its two major product features are large single machine output and can be accurately controlled. Affordable vertical mill is a product and equipment that can have large output, low cost, safe use, clean and environmental protection, and has been widely used in different industries with obvious results.