Large Scale Cement Rotary Mill Application Fields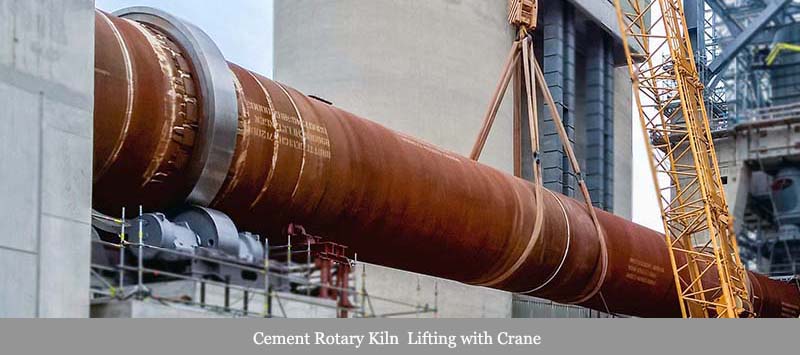 The investment in the construction of large-scale rotary kiln is very huge. There are many important factors to consider in investing rotary kiln project. The important factor is whether the material is profitable that can bear operating cost. At present, many materials that need to be processed by large-scale rotary kiln include cement, lime, titanium dioxide, carbon, etc. All are common in people's livelihood or can be used in many fields.
Large Productivity of Cement Rotary Kiln
Cement application field is mostly construction project, while its amount is very large. Various high-rise buildings, municipal engineering, large water conservancy and hydropower, railways and highways are inseparable from cement. Although its application field is narrow but the need is large in quantity, for lime is widely used. In the fields of puffed food, various local dry goods, textiles, leather, electronic communications and even medicine, the design volume is also very large. Titanium dioxide and carbon are also materials used in many fields. Rotary kiln equipment for deep processing of these materials is mainly large in scale, so that productivity can satisfy market demand.
The use of large-scale rotary kiln not only provides various materials for endless fields, but also brings an indelible effect to local market economy. There are many industries which are suitable for large-scale rotary kiln, and other types are not suitable. When choosing a rotary kiln for construction, inherent conditions shall be considered seriously.
Cement Rotary Kiln Can be Used in Wide Application Fields
Cement rotary kiln is a multi-purpose rotary kiln equipment. In addition to calcining cement clinker, many other materials can be calcined. After years of development, this equipment has become very mature in terms of technology and has been widely used. It has become one hot sale rotary kiln in cement industry. So how many materials can be calcined by this equipment.

Cement rotary kiln is mainly designed and processed according to cement characteristics. It can be said that cement is a kind of material which is difficult to be calcined, mainly for it has special characteristics such as high temperature resistance and viscosity. This special feature makes rotary kiln more widely used to process other materials, such as clay, limestone slag, iron, aluminum, copper, tin, tungsten, etc.

Cement rotary kiln can effectively sinter and roast some ores, concentrates, and intermediates to extract high-quality materials from them. In addition, in terms of environmental protection, some hazardous waste and garbage can be processed. It not only reduces waste and makes it harmless, it is also used as a fuel type to realize waste resource utilization.