How to Choose Hammer Crusher for Your Project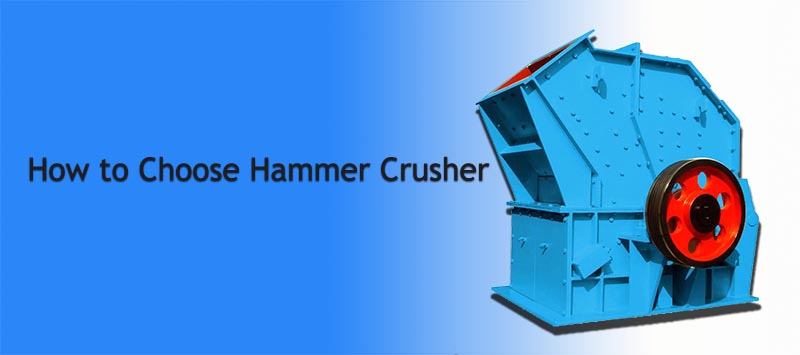 How is Hammer Crusher Used
Hammer crusher is a section of crushing crusher that directly crushes materials with a maximum particle size of 600-1800 mm to 25 or less. Hammer crusher is suitable for crushing medium-hard materials such as limestone, slag, coke, coal and other materials in cement, chemical, electric power, metallurgical and other industrial sectors. The single-stage hammer crusher is a heavy hammer crusher, also known as a composite hammer crusher, which is mainly used for crushing limestone. The large single-stage hammer crusher can directly crush 1 meter diameter limestone to about 20mm. Strong crushing ability. Single-stage hammer crushers have a large number of applications in the cement industry.
Advantages of Hammer Crusher
The advantages of hammer crusher are: large crushing ratio (generally 10-25, high up to 50), high production capacity, uniform product, less excessive phenomenon, low energy consumption per unit product, simple structure, light equipment quality, operation and maintenance Easy to wait. Hammer crusher series products are suitable for crushing various medium hardness and brittle materials, such as limestone, coal, salt, white Asia, gypsum, alum, brick, tile, coal gangue and so on. The compressive strength of material to be crushed does not exceed 150 MPa. It is mainly used in cement, coal preparation, power generation, building materials and compound fertilizer industries. It can crush raw materials of different sizes into uniform particles, which is beneficial to the next process, reliable mechanical structure, high production efficiency and good applicability.
Shortcomings of Hammer Crusher
The shortcomings of hammer crusher are: hammer head and purlin screen are worn quickly, and maintenance and balancing time is long. When hard material is broken, the wear is faster; sticky material is broken, it is easy to block the screen slit. Causes downtime (moisture content of raw material should not exceed 10%). When smashing hard objects, hammer head and lining plate are worn out and consume a lot of metal materials. Frequent replacement of wearable parts requires more inspection time. When wet and damper materials are broken, the purlins are easily blocked and the production capacity is reduced.