Brief Introduction of Jaw Crusher Productivity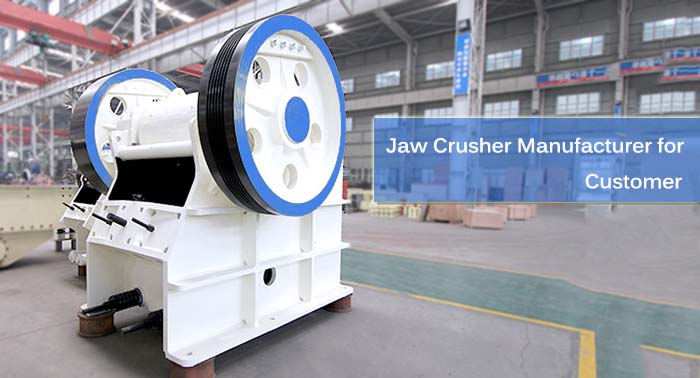 Jaw crusher is an indispensable equipment in clay production line and an important material crushing equipment in cement plant. Customer should choose a more reasonable choice of stone crusher equipment. Below we will analyze 3 main aspects that will influnece working efficiency of jaw crusher.
Characteristics of raw materials
The hardness, gradation, mud content and water content of the raw materials are important parameters. Different crushing and screening machines should be selected for different raw materials. When the hardness of raw material is high, jaw crusher and cone crusher are generally selected as primary crusher. If hardness of raw material is low, jaw crusher can be selected as the primary crusher.
The gradation of raw materials will also affect the overall parameters. For rock produced from quarry blasting, the primary crusher should be selected according to the maximum particle size of rock; for sand cobble layer raw materials, the primary crusher should be selected according to grading curve, and pre-screening machine should be equipped; if raw material contains mud or water content is high, the wet crushing and screening operation should be considered. In general, equipment process flow and the productivity of each part are selected according to particle size of raw materials, and the form of coarse crushing equipment is selected according to hardness of raw materials.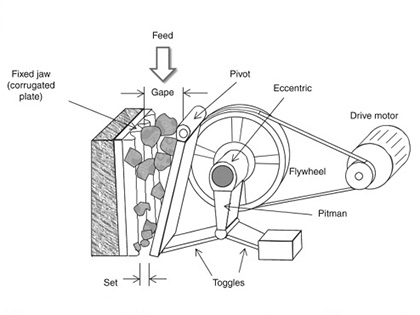 Quality Requirements of Processed Material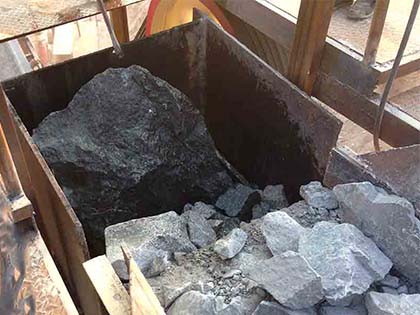 Product quality has the form types of granularity, gradation, shape of the particles, etc. In different projects, quality requirements are also different, and the processing quality of products is related to crushing machinery and production process.
When required processed product size is small, crushing ratio of crusher is relatively large, and the more the granularity of the product, the more complicated equipment is required. Sometimes in order to obtain a variety of grades of gravel, a separate screening machine can be set up to classify. In many projects, dust content of the crushing process shall be controlled for it is harmful to environment. When dust content exceeds the standard, a cleaning process is started.
Jaw Crusher Productivity
Productivity is an important process parameter for jaw crusher and screening equipment. Productivity requirements include two things, one is the size specification of product, and the other is amount of entire product. For engineering practice, productivity of each size specification product makes more sense. Therefore, when determining the productivity of crushing line, the actual needs of the final product should be considered first.