Belt Conveyor Role and Design in Cement Plant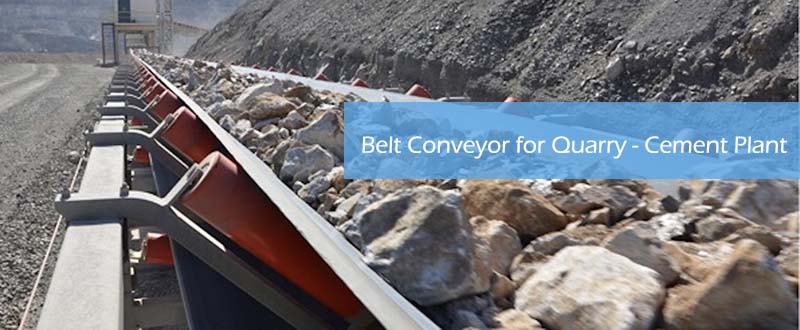 Why Belt Conveyor is So Important?
In cement production plant, belt conveyor is one most frequently used transport equipment in delivery of materials. Due to the various particle size, shape and weight, different types of belt conveyor shall be used. In the whole cement production line, belt conveyor is used almost every where from quarrying to delivery. There are 2 common types of conveyor belts- textile and steel cord.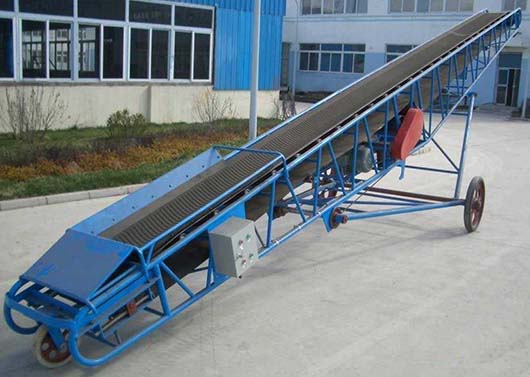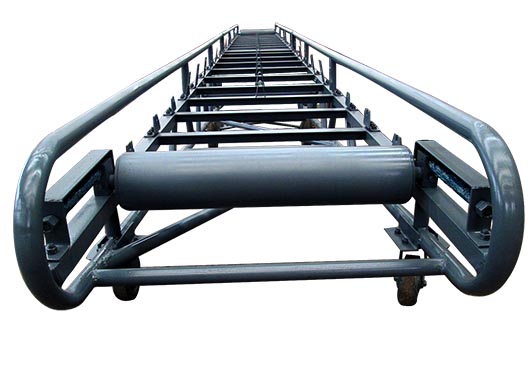 Belt conveyor is one key factor that could influence production capacity. It is obvious that with good performance belt conveyor, cement plant is able to make better control of the production with no stop. And less maintenance work also reduce production cost. AGICO is able to provide consultancy and support for belt conveyor choices in cement plant.
Belt Conveyor Supplied by AGICO
Experienced in providing belt conveyor for cement plant project, AGICO always supply echo friendly conveying equipments with latest technology. If you need a whole conveying system with high technology and economically optimized solutions, get consultant and support service from AGICO now!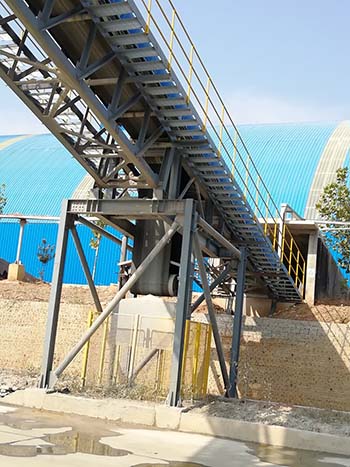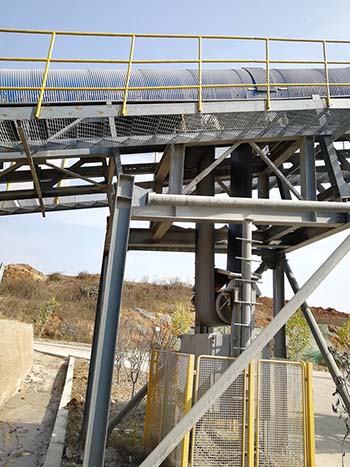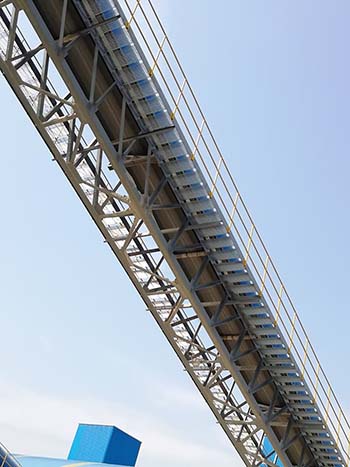 Textile Conveyor Belts with Slit Protection
Belt conveyor works at mining site shall work in extreme conditions of abrasion. After limestone is crushed, large and small blocks are conveyed to further crushing process – Milling, and this is where conveyor belt is used. The belt shall be able to carry materials of heavy weight and sharp shapes. So these belts incorporate a fabric-ply or steel breaker in their structure to protect the tension member.
AGICO supplies belt conveyor which can handle up to 30 cm crushed rocks, the belt is designed to be covered by a layer which is highly wear resistant, which is capable of working in mining filed conditions.
Design Tips for Belt Conveyor in Cement Plant
The belt conveyor designer is confronted with two problems:

(1) The necessity toprovide a prime mover powerful enough to start the conveyor, sometimes underadverse conditions.
(2) To make sure, for the reasons outlined under "Accelerationand Deceleration Forces," that the maximum force exerted on the conveyoris within safe limits.